There seems to be little or no documentation on creating or working with curved sections on baseboards. All it says in the help file is the side bar tools can be used for: "The radius and arc angle for circular border segments."
However, when a segment is changed to curved, the tools that appear in the sidebar are: Border Radius, Circular Angle, and Entry Angle. No explanation of how to use these properly. At first, all I am trying to do is change this: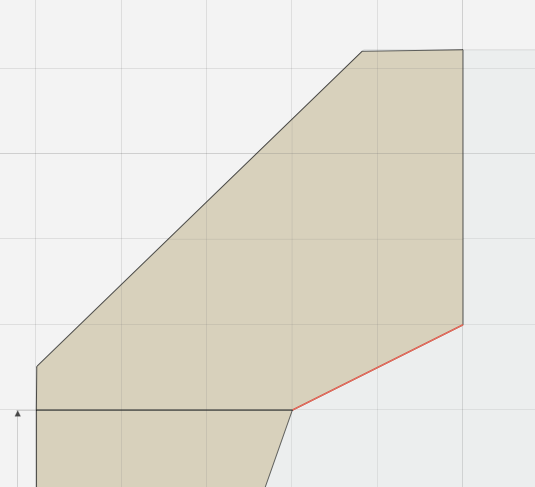 to this: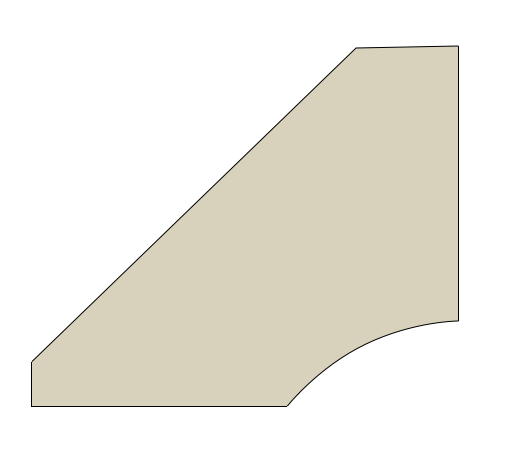 When I change the segment to curved, this is the initial result: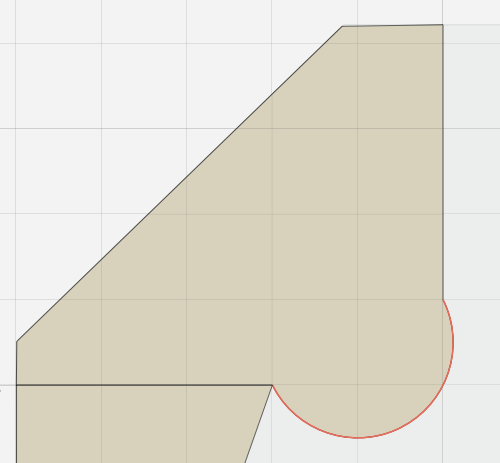 I know eventually it needs to be changed to "Inward", but first I tried to get the right general curve. Seems it needs to be a larger radius, but less of the full circle. I tried changing the radius first to 90". The result: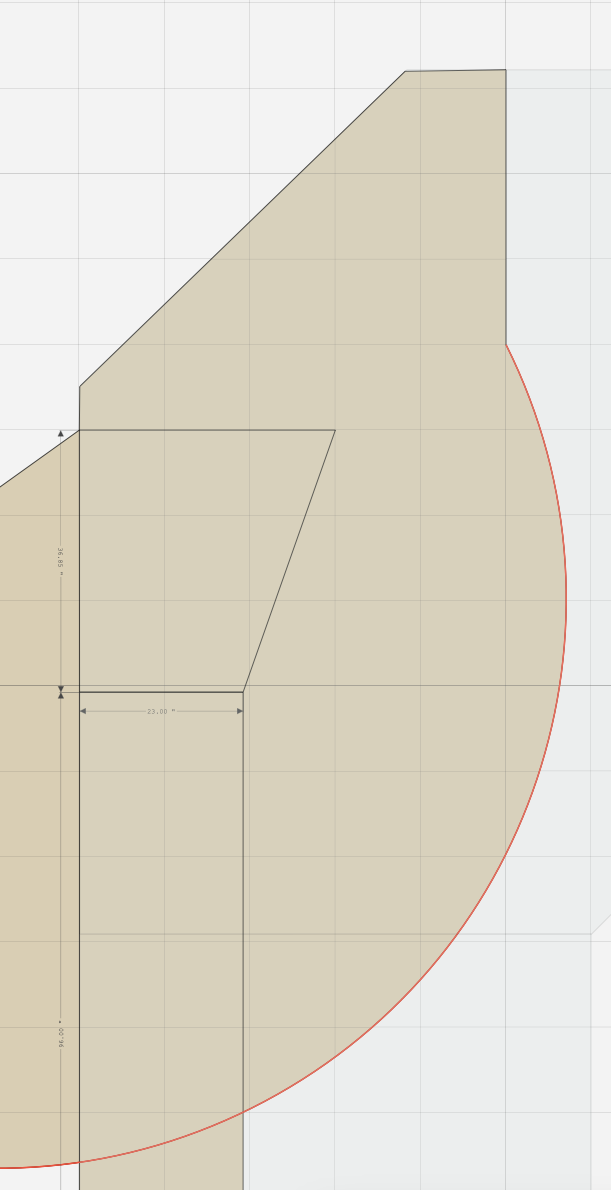 That seems to be the right direction, so next I change the "Circular Angle" from 180 to 20. I get this: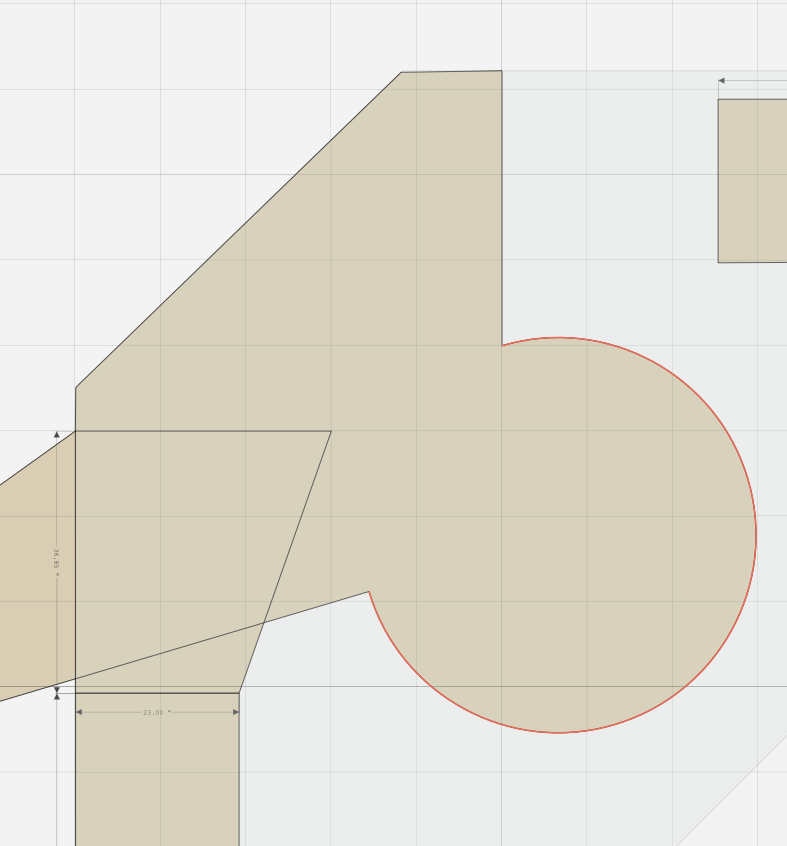 That's not good - seems to have altered the radius again. I reset the radius by changing 90" to 89". and also change circular angle to 10:
Continued in next post - limit on number of image links...